Summer is perfect for reading and thinking so here is a curated collection of our favorite books that not only unravel the complexities of the fashion industry but also celebrate the visionaries and trailblazers paving the way towards a more sustainable and responsible future.
As fashion lovers seeking a deeper connection with our clothing, we understand that the path to sustainability is paved with knowledge and understanding. These handpicked reads have been a source of inspiration and enlightenment, guiding us on our quest to embrace conscious fashion choices without sacrificing style.
From thought-provoking investigative journalism that exposes the hidden impacts of fast fashion to uplifting stories of individuals and brands creating positive change, these books have enriched our perspective on fashion's far-reaching implications. Together, they weave a narrative that showcases how fashion can become a powerful force for good – a tool to promote environmental stewardship, ethical production, and social justice.
Whether you're a seasoned advocate or a curious soul taking your first steps into the realm of sustainable fashion, this selection of literary gems is designed to spark curiosity, ignite passion, and leave you with a profound appreciation for the beauty of dressing with purpose.
So, grab your favorite beverage, cozy up with a blanket, and prepare to immerse yourself in the pages of these transformative books. Let's embark on a journey of exploration, enlightenment, and empowerment as we navigate the path towards a greener wardrobe and a brighter, more sustainable future...
by Kate Fletcher & Lynda Grose
This is one of the first books I read soon after I started my business and its just as valuable now as it was when it was first published in 2012. This book examines how sustainability has the potential to transform both the fashion system and the innovators who work within it.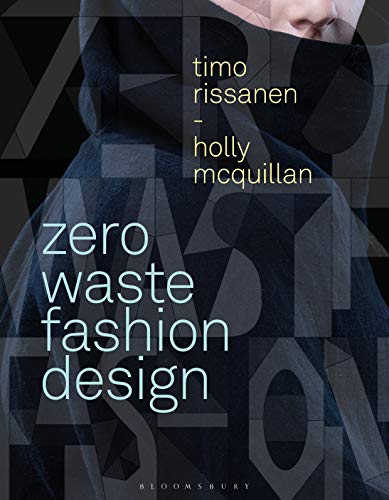 Zero Waste Fashion Design
by Timo Rissanen and Holly Mcquillan
An inspiring and valauble book to get you thinking differently about design and pattern cutting, it profiles the work of the authors as well as lots of other inspiring zero waste fashion designers.  One of my favourite parts is the first chapter which highlights the many historical examples of zero waste fashion practice.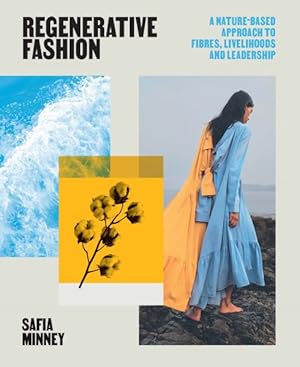 Regenerative Fashion
by Safia Minney
Regenerative Fashion presents a roadmap for new ways of doing fashion. To keep our planet safe, we must cut production and end our dependency on fossil fuels.  By using natural resources, paying factory workers and farmers a living wage and scaling up craft production, we can not only rebuild soils, ecosystems and biodiversity, but also support decarbonization, regenerate communities and ensure a just transition for all.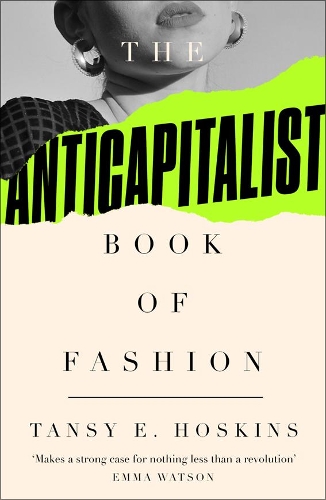 by Tansy E. Hoskins
Fashion is political. From the red carpets of the Met Gala to online fast fashion, clothes tell a story of inequality, racism and climate crisis. In The Anti-Capitalist Book of Fashion, Tansy E. Hoskins unpicks the threads of capitalist industry to reveal the truth about our clothes.  I read the first edition which was published in 2014, a revised ediction was release last year.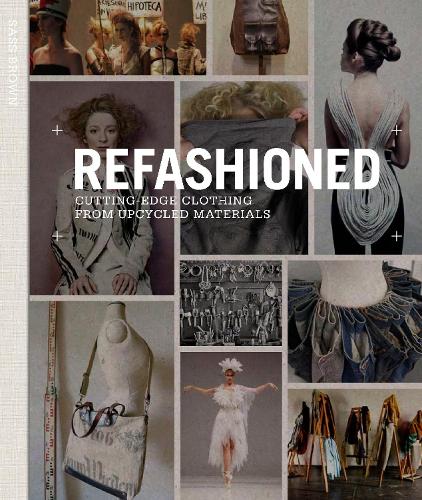 ReFashioned: Cutting-Edge Clothing from Upcycled Materials
by Dr. Sass Brown
An inspiring book which showcases the creative potential of recycling and upcycling materials in fashion practice.  In a fast-fashion world of throw-away clothing, it is the ultimate expression of the slow-fashion movement, with each piece individually conceived and crafted from scratch, using different materials each time.  ReFashioned features 46 international designers who work with recycled materials and discarded garments, reinvigorating them with new life and value.
We'd love to hear what your favourite books on sustainable and ethical fashion are, let us know in the comments!
Outsider. Sustainable and ethical fashion since 2009.